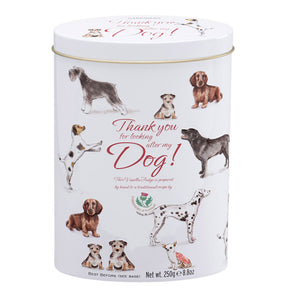 When we go on holiday, sometimes we have to leave our beloved dog behind.

So to say thank you to those that looked after your special bud while you were away, give them the perfect thank you gift of a tin of smooth vanilla fudge contained in a decorative tin featuring illustrations of some of the most popular dog types.

Our vanilla fudge is handmade to a traditional recipe in the heart of Scotland and is the perfect thank you gift for when you return from your travels.