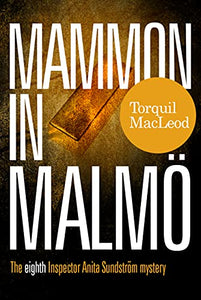 The Eighth Inspector Anita Sundström Mystery (The Malmö Mysteries Book 8)

With a new Skåne County Police commissioner wanting to make his mark in Malmö, the Criminal Investigation Squad is under pressure when they are called in to solve the killing of a private investigator. The nature of the victim's work throws up some obvious suspects, yet not all is what it seems. When another murder takes place, there seems to be a politically sensitive connection.





Anita Sundström, out of the force for a year after her resignation, is approached by a dying woman to track down a collection of paintings stolen from her family. The artworks were looted by the Nazis in Budapest in 1944. But needing the money, Anita takes on this seemingly impossible task. As she heads off to Hungary, she has no idea of the dangers ahead. This is the eighth mystery in the best-selling Anita Sundström crime series.