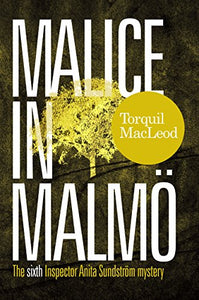 The Sixth Inspector Anita Sundström Mystery (Inspector Anita Sundström Mysteries Book 6)

When a leading Malmö entrepreneur turns up bound and gagged in a city-centre cemetery, the Skåne County Police have no obvious clues as to who is behind the kidnap. More complications arise when a second leading business figure is snatched and Inspector Anita Sundström and her colleagues are under pressure not only to find the victim, but also catch the gang.





The team is then further stretched with the murder of a malicious investigative journalist who has ruined the lives of many prominent Swedes. Unlike the kidnap case, there is no shortage of suspects. Both investigations are far from straightforward, and Anita's professional life is about to become more turbulent with her nemesis, Alice Zetterberg, waiting in the wings.