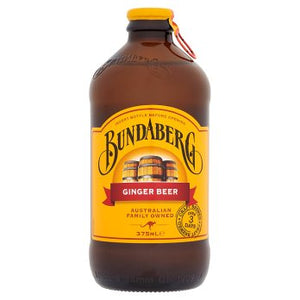 Craft brewed from a family recipe that's been handed down from generation to generation, it's the jewel in the crown at Bundaberg Brewed Drinks.
Made with the finest, locally grown ginger and sugarcane, there's simply no compromise in ingredients or quality. That's why it takes our expert brewers up to three days to brew every batch, ensuring maximum flavour in every bottle.
Before you pop one open, hold it upside down and you can actually see the real brewed ginger pieces forming a flavour-filled cloud.