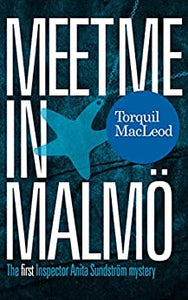 The first Inspector Anita Sundström mystery (Inspector Anita Sundström Mysteries Book 1)

A British journalist is invited to Malmö to interview an old university friend who is now one of Sweden's leading film directors. When he discovers the director's glamorous film star wife dead in her apartment, the Skåne County Police are called in to solve the high-profile case.





Among the investigating team is Inspector Anita Sundström, who soon finds the list of suspects growing. As Anita battles to discover the answers amid the antagonism of some of her colleagues, she even begins to think that the person she is becoming attracted to could be the murderer.


Meet me in Malmö

 is the first Anita Sundström mystery.