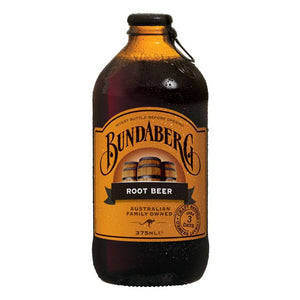 Savor the taste of the past and the excitement of the future in one magnificent brew.
Bundaberg Root Beer is made with a genuine family recipe with real sarsaparilla root, licorice root, vanilla beans and molasses giving it that rich, unique color and flavor. 
Brewed for over three days to extract maximum flavor, Root Beer delivers a nostalgic experience like no other. Enjoy straight from the bottle, over ice, or mix it up by adding some fresh lime and mint for a flavor infusion like no other.